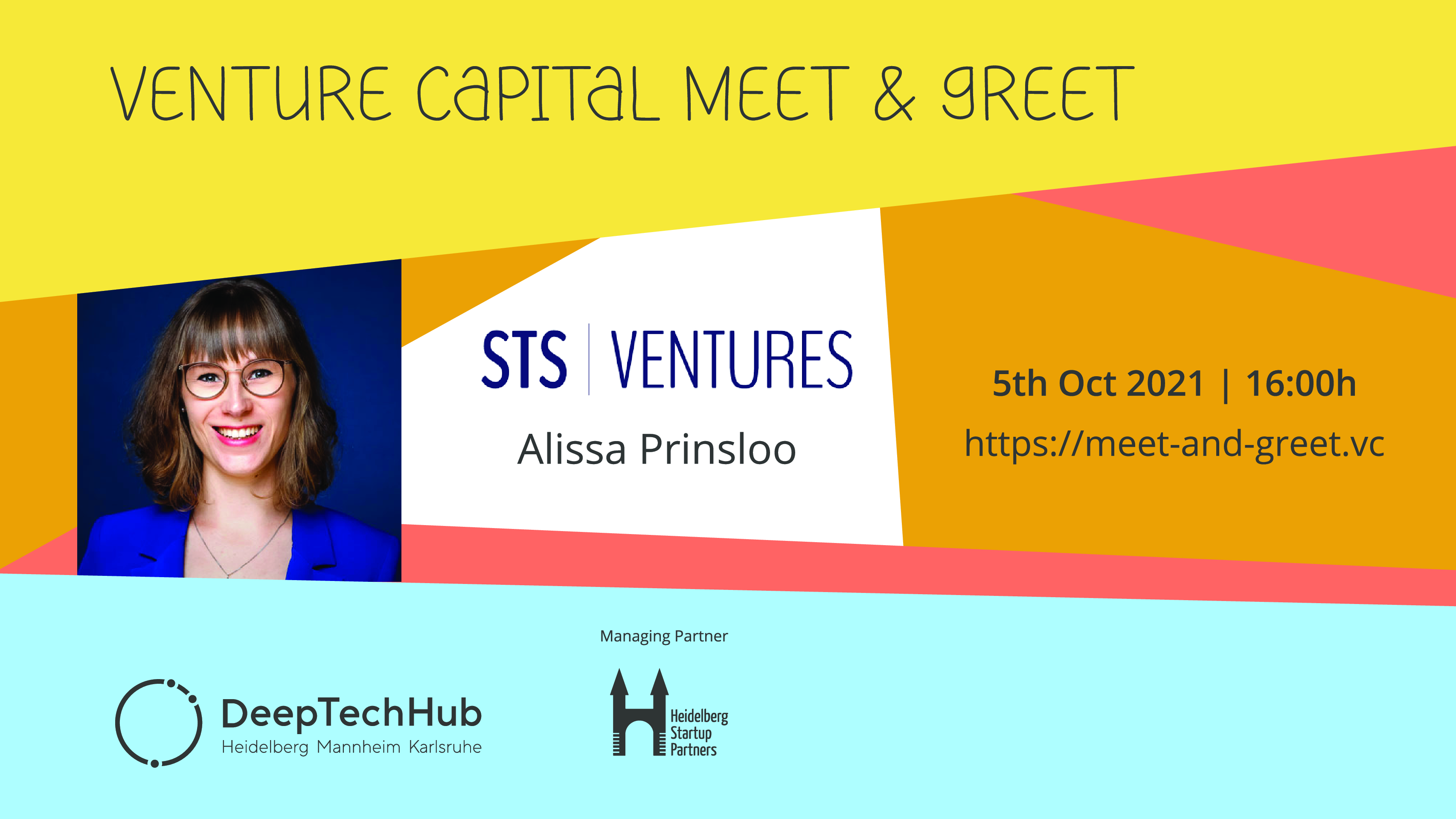 Join us on 5th October 2021 at 16:00 to get to know Alissa Prinsloo, an analyst for the venture capital firm STS Ventures.
If you have a startup and are currently looking for venture capital funding you can also apply for a ten-minute one-on-one with STS.
Download the event flyer for more information.